Hier gibts den Eintrag auf deutsch…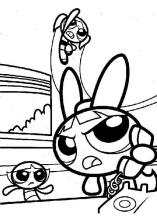 So that was 8th march. A difficult day in the region where I live. Because besides the institutionalized old "new womens movement" and the marxists-leninist party women it is not really discussed and correspondingly it does not get noticed.
And so I can actually understand sv, where she says, that this womens days concept does not fit nowadays theoretical analysis and lived realities.Somehow she is right, and I can understand her reasons. Despite all that: Everytime 8th march on womens day I think (and often on other days), that all these misogyn and heterosexist people (e.g. the ones that slendered in the cafeteria today) deserve it, that their most frightening imaginations about feminists will come true.
Ahem, sorry, I am zoning out.
Recently I have been to public swimming halls (bath), where all the kids and teens, who are forced to visit them in their physical education in school. And they are writing and tagging the walls of the change rooms. Totally homophobic and sexist? Lately I have had the idea, that maybe one should visit them with a few stickers and stuff. Pasting them on all walls. For my sake it can be on the low level of something like "gay is great" or "fat is cute" or similar. I know, it is not not that high academic level. But the sayings that are already written down there are even worse.
Something else that I want to write about is sexualized violence. Newly it happened to a friend of mine, that she was kissed, even though she did not want it. In a pub. She did not know the person and she wanted to be quit him. And when she defended herself, this guy beated her hard in the face, something that she did not expect and shocked her. She told us a few days later, and we talked about it for a while. She told us, that she wanted to beat back, but she also did not want to get into trouble, because she was well known in that bar. So she and her friends decided to call the police. Well. I don't think that calling the police in such situations is wrong or something, I just think that would all of her friends and the employees in the bar have stood behind the woman, it would have been better for the woman personally. And maybe the guy would have tried something like that again in future.
I think it is very important, that friends and aquaintances reflect on such possible situations, if they go out together. Like: What can we do, if someone of us gets hurt or forced to something? What happens, if a friend of us seems totally drunk, even if this he or she didn't drink that much? Being aware of those possibilities is necessary for being able to act adequately in troubled situations.
Something else that I really hate about gender relations (not that my collection is complete here), is the fact that still today women are often regarded as idiots by men. Of couse, this is something some structural thing, lieing beyond all affairs of dominion, where human beings are being divided in groups by their identities or attributes. But for this dual system woman-man this is evident to a somehow higher degree. Basically a woman has to prove, that she knows something, and here it is not important if she has to do it among her friends, in her longterm-relationship, at work or in educational institutions. Just saying does not work. And very often, she does not get the possibility to speak up, or her knowledge gets low meaning and seems to have no importance. Sexist jokes, that every "really freed" woman has to cope with, foolish attributions or being ignored in important decisions or occasions. Very often one does not notice. But if one does, it hurts. All that does not seem to make sense. At least at the first sight.
Read this entry in English…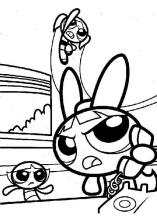 Das war also der 8. März. Ein schwieriger Tag hier in meiner Gegend. Denn außer der inzwischen institutionalisierten alten "Neuen Frauenbewegung" und den MarxistInnen-LeninistInnen wird er eigentlich von niemand so richtig thematisiert und geht dementsprechend so ziemlich unter.
Und eigentlich kann ich beispielsweise sv sehr gut verstehen, wenn sie sagt, dass das eigentlich ein doof konzipierter Tag ist. Stimmt ja auch irgendwie und ihre Gründe kann ich auch richtig gut verstehen. Trotzdem denke ich immer wieder, wenn mal 8. März ist (oder auch manchmal sonst
), dass all diese ganzen misogynen heterosexistischen Vollspacken-Normalos (wie sie sich beispielsweise heute in der Mensa darüber ausgelassen haben) es verdient haben, dass genau diese ihre auf Feministinnen projizierten Phantasien Wirklichkeit werden.
Ehm, Verzeihung – ich schweife ab.
Kennt Ihr diese unsäglich blöden Edding-Sprüche in Schwimmbädern, die hauptsächlich von Teenies zwangsfrequentiert werden? Total homophob und sexistisch? Neulich habe ich mir überlegt, mensch sollte echt immer mit einer fetten Ladung Spuckies oder Aufkleber in sowas reingehen und die ganzen Wände vollkleistern. Meinetwegen auch auf dem Niveau "schwul ist cool" oder "fett ist nett". Ich weiß, das ist ganz schön kacke. Aber die Sprüche, die da schon stehen, sind eigentlich noch schrecklicher.
Noch was, worüber ich schreiben könnte, ist sexualisierte Gewalt. Neulich ist einer Bekannten passiert, dass sie geküsst wurde, obwohl sie nicht wollte. Sie kannte den Menschen nicht. Und als sie sich gewehrt hat, hat der Typ sie geschlagen. Wir haben da so ein bisschen drüber gesprochen. Und das Problem scheint tatsächlich zu sein, dass sie sich in dem Laden nichts zu Schulden kommen lassen wollte. Deshalb wurde die Polizei gerufen, was ich nicht für grundsätzlich verwerflich halte, oder so. Aber ich glaube, hätten sich alle geschlossen gegen den Typen und hinter die Frau gestellt, hätte die Situation nicht eskalieren müssen, und der Typ wäre vielleicht abgeschreckt worden. Außerdem, was noch viel wichtiger ist, hätte sich meine Bekannte dann bestimmt besser gefühlt. Das finde ich voll wichtig, dass Freunde und Bekannte über sowas nachdenken. So dass dann nicht diejenige, die angegriffen wird, sich hinterher auch noch dafür rechtfertigen muss, dass sie die Polizei rufen musste. Und nachdenken ist mal erheblich wichtig, um sich zu überlegen, wie in der konkreten Situation adäquat reagiert werden kann.
Was ich auch doof finde, ist, dass Frauen von Männern so oft für blöd gehalten werden. Also das ist jetzt natürlich eine strukturelle Geschichte, und gilt für alle Herrschaftsformen, bei denen Menschen anhand ihrer Eigenschaften oder Identitäten in Gruppen eingeteilt werden. Aber für die Dualität Frau-Mann gilt das noch im erhöhten Maße, und ist irgendwie so absolut. Grundsätzlich muss eine Frau – fast egal ob im Freundeskreis, in der Beziehung, im Job oder in Bildungseinrichtungen – beweisen, dass sie etwas weiß. Es einfach zu sagen, reicht nicht. Und ganz oft, wird das dann noch überschrieen, aberkannt oder runtergespielt. Sexistische Witze, die jede "wirklich emanzipierte" Frau ertragen muss, blöde Zuschreibungen, das Übergangenwerden bei wichtigen oder unwichtigen Entscheidungen oder Ereignissen. Oft merkt mensch es nicht. Aber wenn, dann nervt es oder tut weh. Einen richtigen Sinn scheint das alles nicht zu haben. Zumindest auf den ersten Blick.
Aber da höre ich an der Stelle mal auf. Den zweiten Blick gibts dann ein anderes Mal…